Kirsty, a nursery practitioner from a Bright Horizons nursery and preschool in Hounslow, has recently taken part in a five hour hike up Mount Snowdon in Wales on April 29. Her mammoth climb was to raise awareness and funds for the Bright Horizons Foundation for Children.
The Foundation is focused on helping to improve the lives of children and families experiencing crisis and disadvantage through providing Bright Spaces across the UK. These are enriching play environments for children impacted by domestic violence, abuse, homelessness, parental imprisonment and ill health.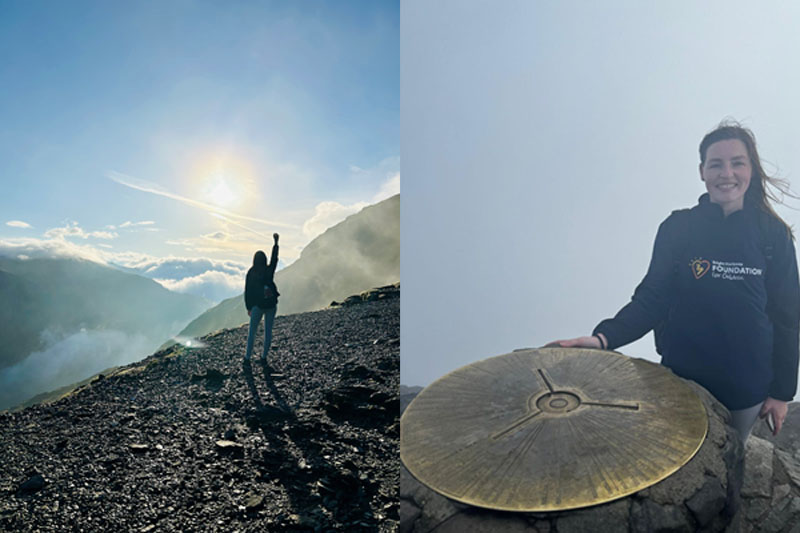 That's why Kirsty, who has worked at Bright Horizons for nine years, organised to do the hike with her mother to raise money for the Foundation to support their work in helping vulnerable children recover from trauma, build positive relationships, have fun, learn and relax through play.
She said: "It's something me and my mum have always wanted to do, and we thought this would be a great opportunity to do it and raise money for such a wonderful organisation that's helping to improve the lives of children affected by trauma. I really hope the money we raised is going to help support and provide more equipment and valuable resources to the Bright Spaces for children who need it."
She has also been involved in other fundraising events for the Foundation such as taking part in a 5k inflatable course, a treasure hunt around London and multiple bake sales and coffee mornings involving parents and carers.
She said: "I just think the Foundation has made such a big difference to disadvantaged children and families. I was lucky enough to be involved in creating a Bright Space at the Women's prison near us where we were able to create a safe space to help parents and children to keep and remain their bond in a comfortable environment.
Kirsty is now looking to continue her fundraising journey and helping young children and families who need support at one of the Bright Spaces provided by the foundation. Since finishing her hike on Mount Snowden, she has raised a total of £671.25 so far towards the Foundation.
She said: "For anyone wanting to do any fundraising you should go for it! There is no time like the present and if you keep the cause in your mind as to why you're doing it, then you'll be able to accomplish anything."
For more information about the Bright Horizons Foundation for Children and the work that it does then please visit here. You can also donate to their Just Giving page through here.