The nursery team were joined at the event by Iain Colledge, Executive Director of Operations at Bright Horizons UK, who planted a fruit tree to mark the special occasion.
Iain said: "We had an excellent day celebrating the new facilities. It is clear to see that this investment has provided an improved space to support all of the incredible work our Early Years Practitioners do for local families and children within those first five crucial years of a child's life."
The entire nursery has been redecorated creating a bright and welcoming space for all age groups. In particular, it now boasts a new open-plan and spacious baby room with reading and sensory areas throughout. A new 'free-flow' layout allows easier and more fluid access to facilities such as the milk-kitchen and changing areas.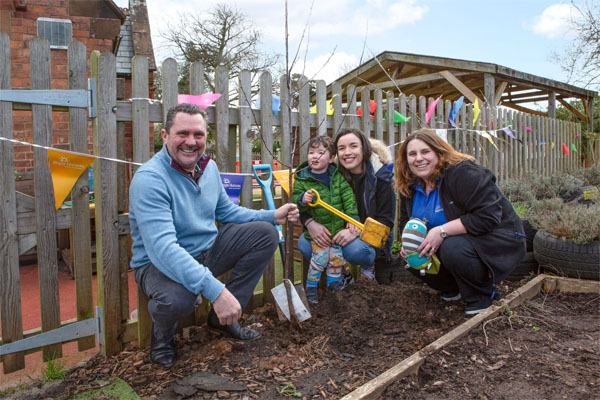 Nursery manager, Lisa, stated "The refurb has been brilliant for the children. All rooms have had a refresh with new resources allocated to extend every child's learning and curiosity. The team are very happy with the changes, and we are looking forward to welcoming more families now into our nursery."
If you are looking for an exceptional Early Years setting for your little one, why not book a tour of Bright Horizons Kenilworth Day Nursery and Preschool? For all contact information please visit the website here.