Children at Bright Horizons Barrow Day Nursery and Preschool recently became scientists where they explored the simple act of melting ice.
The activity was part of Bright Horizons' Growing Scientists programme which aims to help children identify scientific activities that occur in everyday life.
"This type of play opens up so many avenues for exploring, discovering and learning about the world such as problem solving, formulating guesses, making predictions and simply enjoying the process while keeping cool," said Nursery Manager Leanne Jackson.
Bright Horizons now provides twice-weekly access to Covid-19 lateral flow tests for all staff within our nurseries, in line with the Government's guidance and protocol for early years settings in England. This marks the latest step in Keeping Everyone Safe within our nurseries.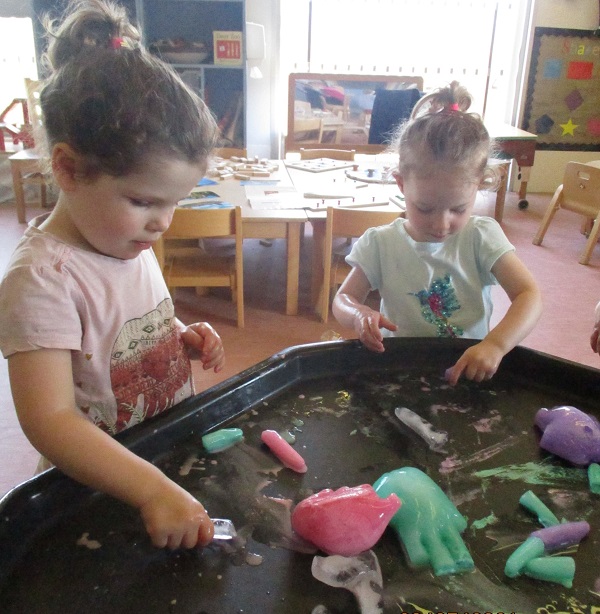 Children at Bright Horizons Poole Montessori Day Nursery have recently developed an interest in birds and the sounds they make.
As a result, the children created their own bird feeders with various cereals and oats. They then decided to hang the bird feeders in the nursery garden.
"They have been watching for birds in the garden as well as from their classrooms," said Nursery Manager Lynn Wordsworth.