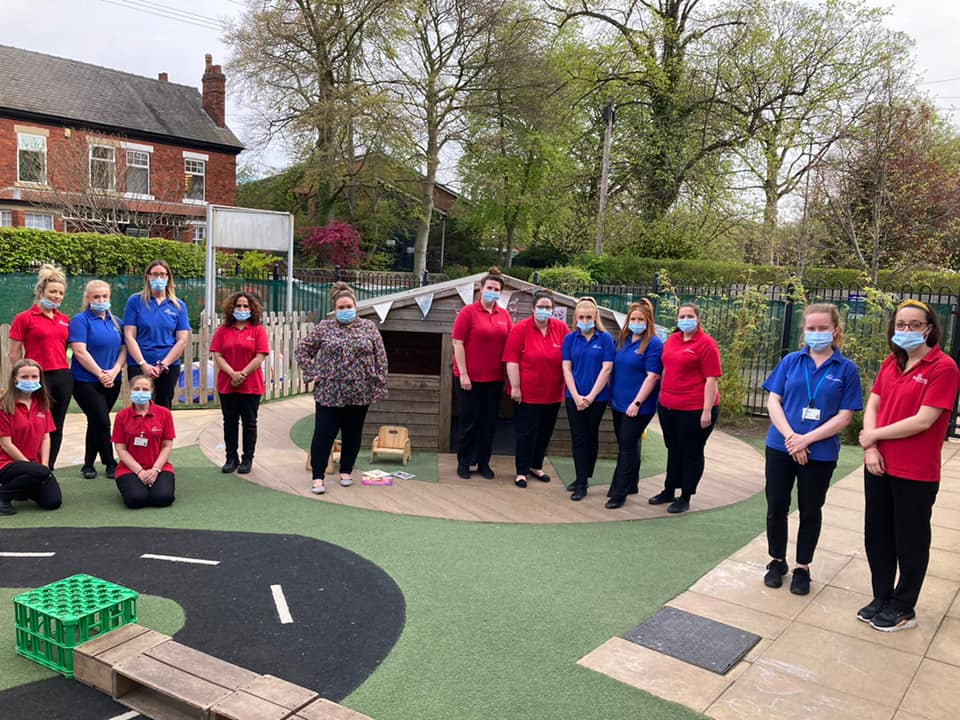 Children at Bright Horizons Sale Day Nursery and Preschool have been actively playing their part in a health and wellbeing challenge organised by the UK's leading childcare provider.
Earlier this month, the entire Bright Horizons community began pledging distances to walk, run, swim, cycle, toddle, or crawl in a bid to reach the goal of half a million miles in support of the Bright Horizons Foundation for Children.
The children have been showing their support by joining in on the #HalfaMillionMiles challenge through both jumping and running on the spot.
Hannah Sherlock, Nursery Manager, said: "The children at Sale have been supporting our Half a Million Miles challenge to help raise money so that our Foundation can open more Bright Spaces. We have been taking part in physical activity to contribute towards the pledge including jumping on the spot, developing our healthy minds and checking our heart rates."
The #HalfaMillionMiles challenge has been in line with current restrictions since it began earlier this month. In the UK there are over 300 Bright Horizons nurseries and preschools, as well as support offices. Employees, clients, parents, and young children connected to Bright Horizons will pledge about the number of miles they want to complete during April. The nursery in Sale is one of seven Bright Horizons nurseries in the Greater Manchester area with other locations including Manchester, Didsbury, Trafford, Astley, Timperley and Bolton.
Donations will be sought by individuals taking part and any money raised through this initiative will go towards supporting the Bright Horizons Foundation for Children. The Foundation has more than 80 Bright Spaces throughout the UK, which provide warm, safe, enriching play environments for vulnerable children affected by abuse, domestic violence, parental imprisonment, and ill-health.
A recent report by Sport England on 'Children's Experience of Physical Activity in Lockdown' show that parents are valuing the time they are spending on activity with their children, believing that sports and fitness are bringing families together: 53% of parents were doing more physical activity with their children than they did prior to lockdown and 61% felt that playing sport and keeping fit was helping maintain their family's physical and mental well-being.
Please visit www.brighthorizons.co.uk/halfamillionmiles for more information. Stay posted on our social media channels for updates via the hashtag #HalfaMillionMiles.